Coindexter Youth Accounts
Instilling the value of saving from a young age helps start a life-long habit and teaches your children about the responsibility and rewards that come with it. The Coindexter Youth Savings Club is designed to help children
age 0-12 understand what a credit union is and provide tips on how to be a super saver!
This program features Penny Parker, Nick Nickels, Kelly and Kerri Cash, Luis Lender, Debbie Dinero, Chelsea Ching, Billy Yen, Piggy Banks and, of course, their friend and mentor Professor Phineus Coindexter. They take an active role in teaching children about managing money and how it all works.
Make deposits anytime and receive REWARDS! For every deposit, you can choose a prize from the Coindexter Treasure Chest.
The Coindexter Clubhouse – an interactive kids website which is loaded with fun and interesting games and activities.
Coindexter Youth Account Requirements
Savings account minimum balance of just $5

12-Month CD: minimum balance of just $250

8-Month Super Saver CD: $50 opening minimum balance with a $5 minimum monthly transfer
Alliance is a great place for your children to open their first savings account. Help your child, grandchild, niece or nephew develop good savings habits and have fun at the same time. Start a Coindexter Savings Account for the children in your life today by visiting any branch. Call us with any questions at 636-343-7005, ext. 2000.
Get started today, learn more about the Coindexter Club!
Alliance Credit Union does not collect information from children under 13 years of age in adherence with COPPA, The Children't Online Privacy Protection Act.
CU Succeed Teen Account
Alliance Credit Union's CU Succeed® Teen Account is a great new teen savings and financial education program brought to you free by the credit union. It's all about learning how to manage money and finances. That means it's all about you-our teen members!
Being a member of CU Succeed® (all Alliance members age 13-19) will ensure that you get practical advice on financial topics that really matter, such as:
Balancing a checkbook
Learning to budget and plan ahead
Getting an auto loan
Managing credit effectively
Understanding financial terms
Becoming a member of CU Succeed® is your first step towards making the most of your money.
CU Succeed Savings ($5 minimum opening balance)
CU Succeed 12-month Certificate of Deposit (only $250 minimum balance)
CU Succeed Checking with FREE Box of CU Succeed Checks (16+ w/parent or guardian)
FREE ATM Card (16+) or Debit Card (18+)
FREE Virtual Branch Online Banking
Surcharge-Free Access to more than 28,000 CO-OP Network ATMs nationwide
Young Adult VISA® Credit Card
.50% APR** Discount on Computer or other Signature Loans
.50% APR** Discount on First Car Loan
FREE Mobile Banking
FREE Electronic Statements
And much more!
For more information on the CU Succeed® program check us out online, or please call or come by Alliance Credit Union. We'll be glad to answer any questions you may have or help you get started with managing your money. After all, helping our teen members with financial matters is what CU Succeed® is all about!
A complete list of account fees and disclosures are available on request.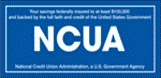 Federally-Insured by the NCUA. Your savings federally insured to at least $250,000 and backed by the full faith and credit of the United States Government by the National Credit Union Administration, a U. S. Government Agency. Individual Retirement Accounts (IRAs) are insured separately to $250,000 by the NCUA.