Savings
Alliance Credit Union is here to help our members Enrich Their Lives. That is why we offer a wide range of federally-insured Alliance Credit Union savings products with competitive rates to help our members reach their financial goals.
Whether saving for retirement, college tuition or a dream vacation, Alliance offers a variety of accounts to meet your needs. We'll find a savings option that's right for you!
Savings Accounts offered through Alliance:
Planning to invest money and want to know how much rate of return to anticipate? Check out our Savings Goal calculator. For more information, please view our Current Savings & Investment Rates.
Youth Savings Accounts
Looking to change banks? ClickSWITCH makes it fast and easy to switch your accounts to Alliance Credit Union!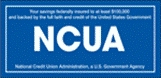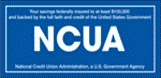 A complete list of account fees and disclosures is available on request.