Alliance Credit Union awarded $1,000 to six Dennis J. Sommer Scholarship for Excellence in Education recipients at its 68th Annual Meeting on March 16, 2016.
Scholarships recipients were selected on their ability to highlight the differences between banks and credit unions and the significance of those differences in an essay. Academic achievements, letters of recommendation and community involvement were also considered in the selection process. Since its 1997 inception, Alliance's scholarship program has awarded more than $70,000 in college scholarships to date.
"These young members worked hard to accomplish their academic goals and made great contributions to their communities," said Alliance CEO Tim Stephens. "That effort is something we're proud to recognize and support each year."
To be eligible, applicants must be Alliance Credit Union members (or the son, daughter or grandchild of an Alliance member), as well as either a full-time college student or a high school student that will be a full-time college student in the following year.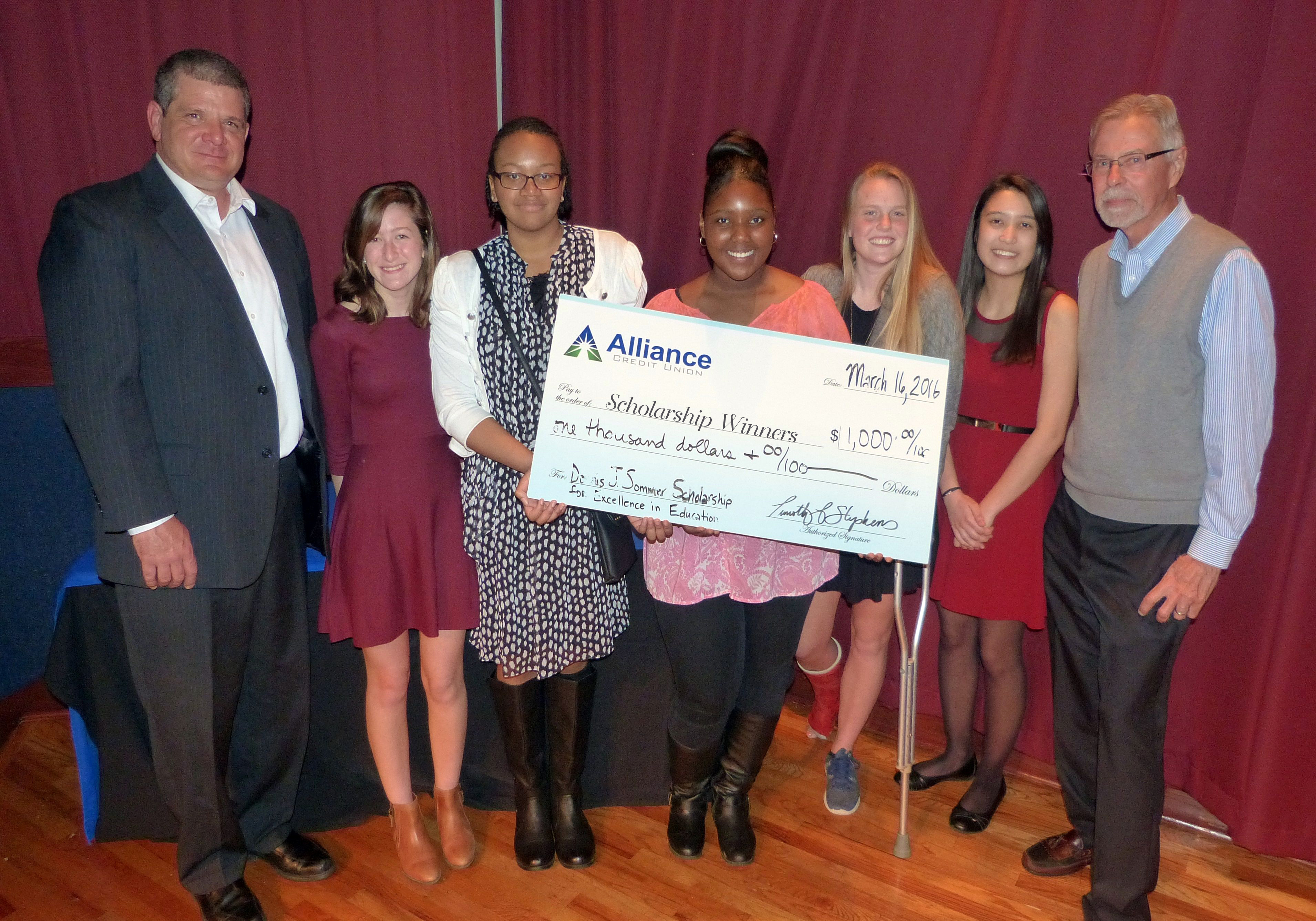 2016 Dennis J. Sommer Scholarship for Excellence in Education Winners (from left to right): CEO Tim Stephens, Misa Gamble, Mea Gray, Jessica Dunn, Kelsey Stephan, Monica Marlett, and former CEO Dennis Sommer. Not pictured: Cody Vogel