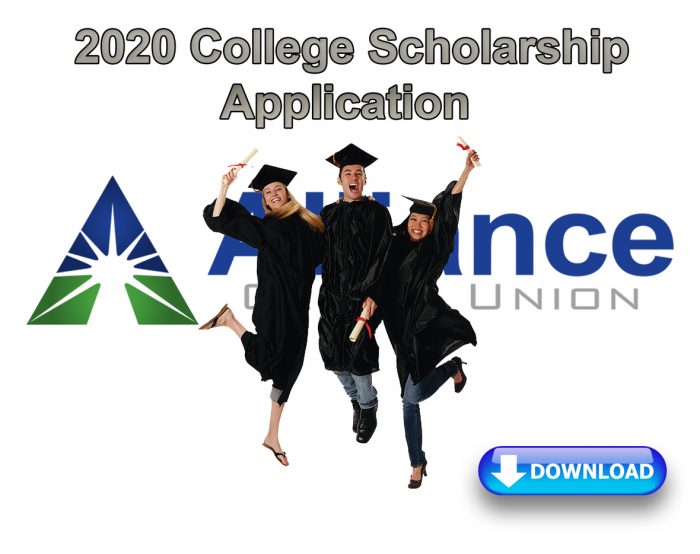 As part of our continuing support of higher education, applications for our annual scholarship program are now available. For a copy of the 2020 application, please visit any branch or download and print it by clicking the link below:
Click here to download your application.
Eligibility Requirements:
To be eligible, applicants must be Alliance Credit Union members (or the son, daughter or grandchild of an Alliance member), as well as one of the following:
• A full-time college student
• A high school student who will be a full-time college student in 2020-2021.
Applications are due Friday, February 28. Winners will be notified in March and will be honored at the Annual Membership Meeting on Monday, March 30th. Questions? Please call us at (636) 343-7005, option 0 or email us at talktous@alliancecu.com.