Alliance Credit Union has recently merged Missouri American Water Company Credit Union (MAWC). We welcome our newest members to their new credit union and want to do everything possible to ensure that they have everything they need to get started with their new account.
MAWC Members: Your new Alliance Credit Union account number is ready. You should be receiving a letter soon that includes your new account number along with instructions on setting up your electronic services. Please use this number to set up your online banking, electronic statements, bill pay, direct deposits, etc. Please note that your last MAWC monthly statement will be your October 31st statement and it will include your special dividend.
To Get Started: Please enroll in Virtual Branch by clicking the "Login" tab at the top right of our website.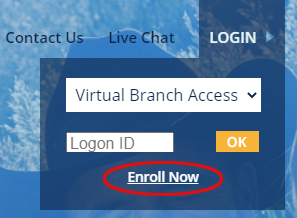 Setting Up Estatements: All new MWAC members have a six-month grace period (until April 30th, 2021) to enroll in electronic statements to avoid a $3 monthly paper statement fee. To enroll, you will click the "Enroll Now" button on our homepage login. You will need your new account number and the last four digits of your Social Security number for your PIN to complete your setup.
Setting Up Bill Pay: By opening an Alliance Credit Union checking account, you will also have the option to enroll in bill pay. Once enrollment in bill pay is completed, you will be able to set up your Merchant Accounts and schedule payments under the "Bill Pay" tab. Please use our routing number (281081505) to change any direct deposits, payroll deductions, or automated transfers that you need changed. Instructions for changing your American Water direct deposit are on the back of this letter.
Download our Mobile App: After you set up Virtual Branch, you can download our free mobile app for iPhone and Android. Simply visit the App Store or Google Play and search Alliance Credit Union. Our app includes free Mobile Check Deposit as well, so you can deposit your checks remotely.
We look forward to serving your financial needs and thank you for your patience as we transition!